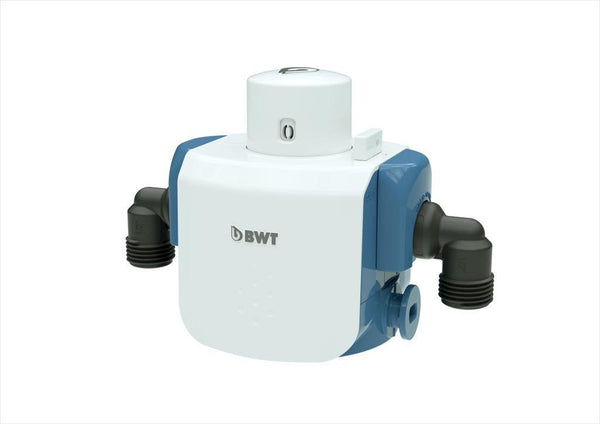 Everything you need to plug one in BWT water filter. Connection to the water network is made with the included 1.5 meter flexible hose with G15 1/2" female. Connection to the filter holder head is made with a Flex connector that can be mounted at different angles. The water comes out with a Flex connector and it comes with an adapter for 2 G10 3/8" male and 1 pc G20 3/4" male, these can also be mounted at different angles to the head.
The head shuts off water supply when no filter is fitted. There is a faucet on the head that makes it easy to rinse the filter before use. A bracket is included on which the head can be mounted, but it is also possible to place the head and filter horizontally.
Tax information
The price above is including VAT for customers within EU.
The price above is exclusive VAT for customers outside EU but any import tax and other charges may be added upon import.