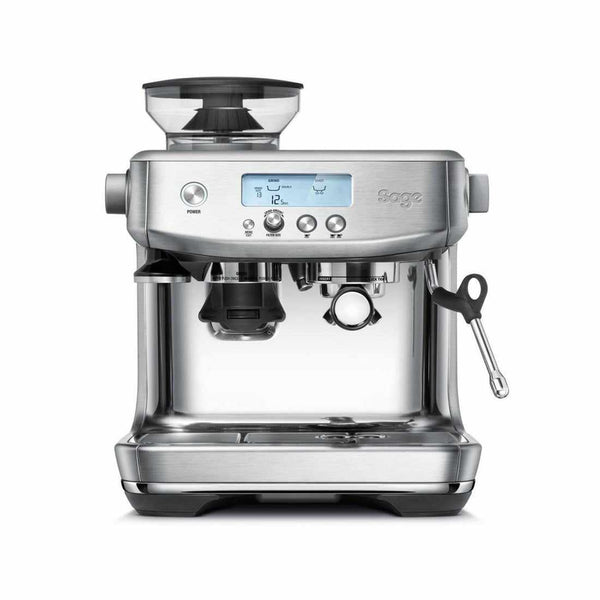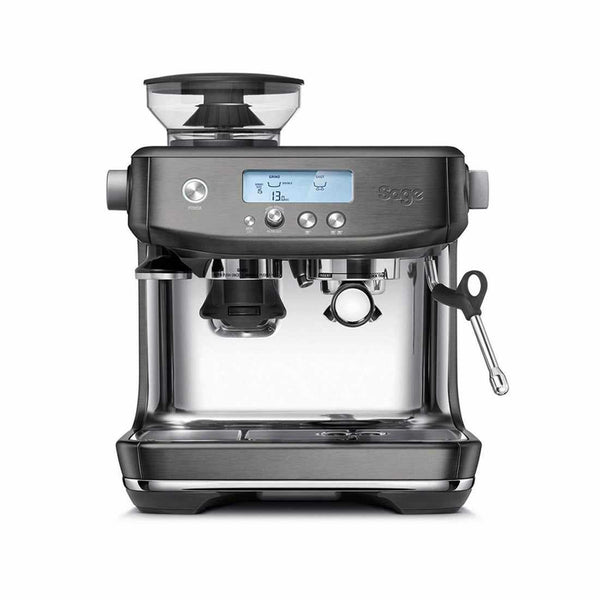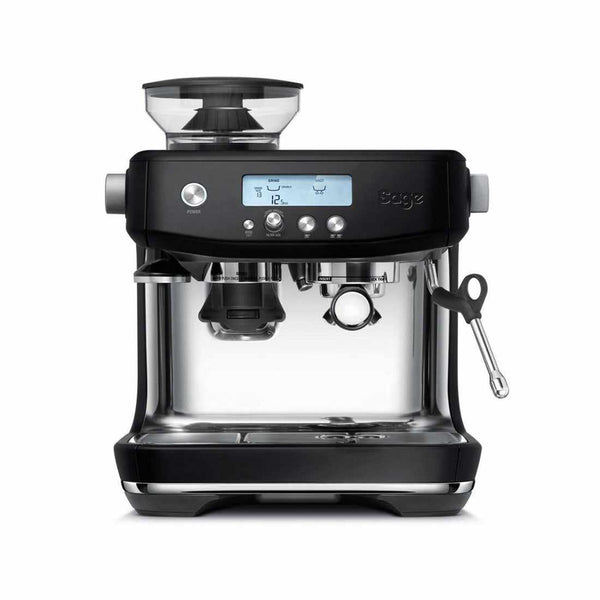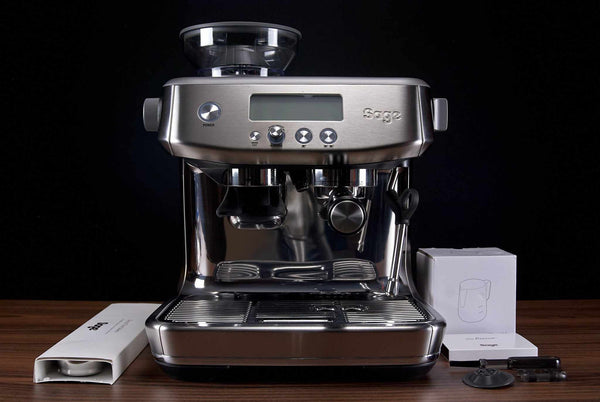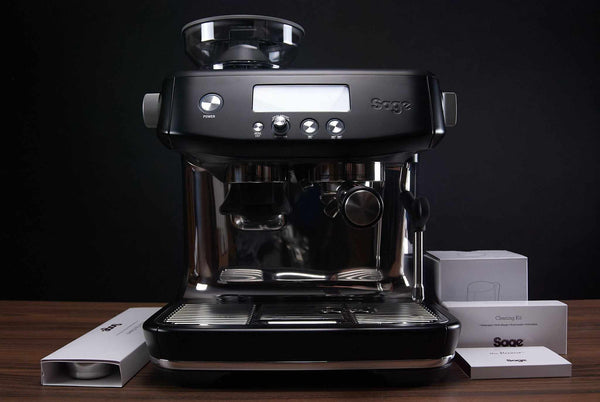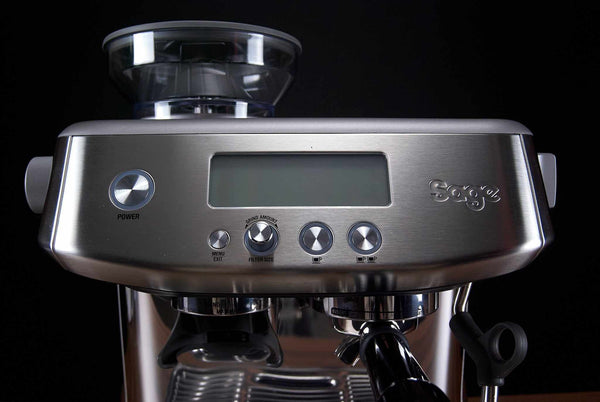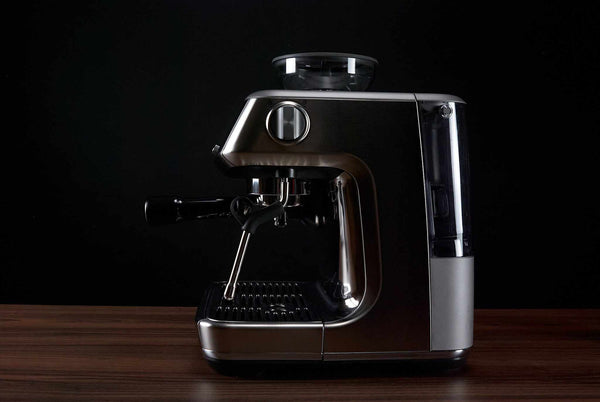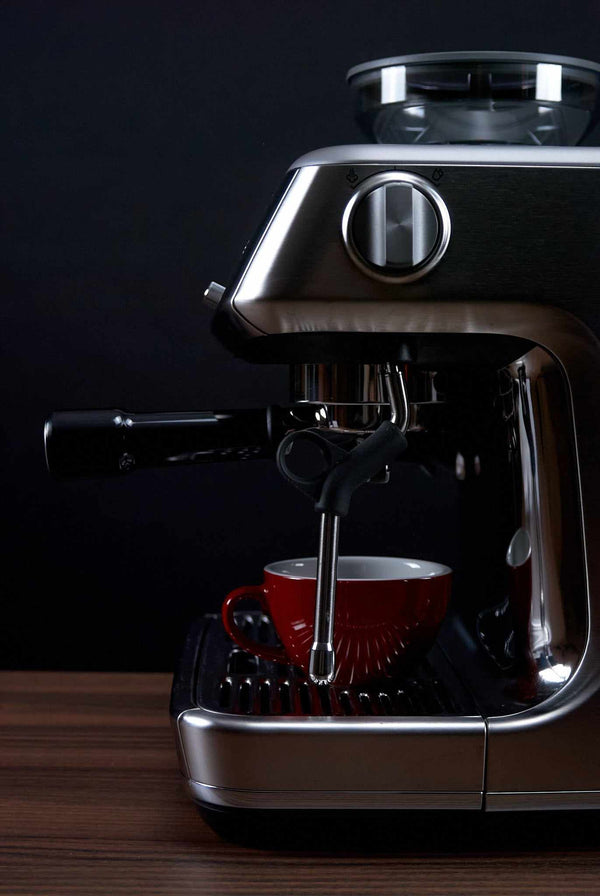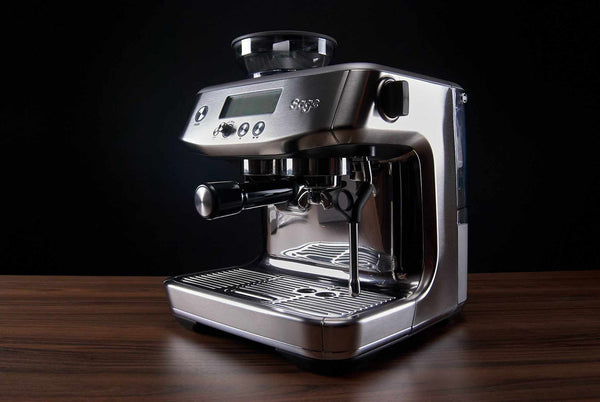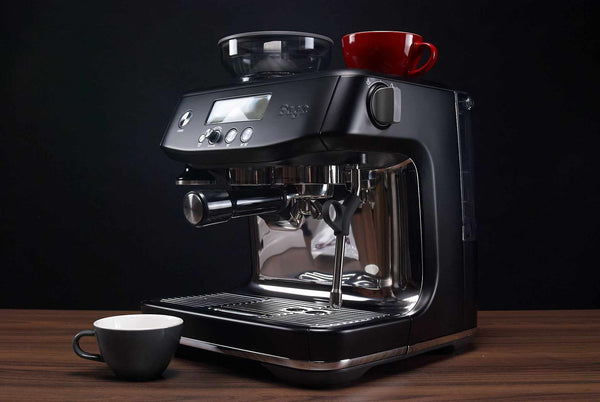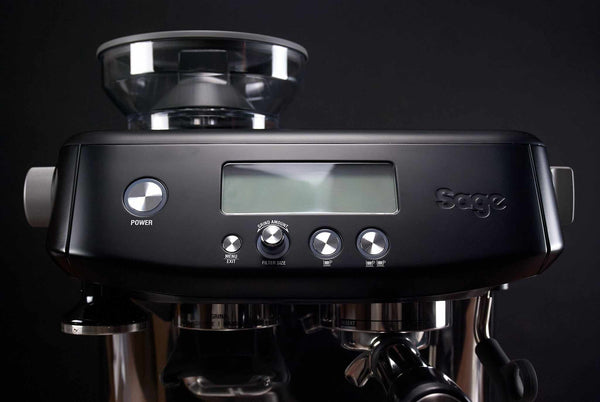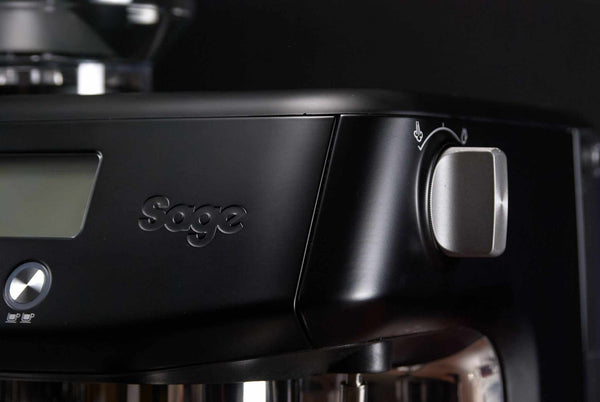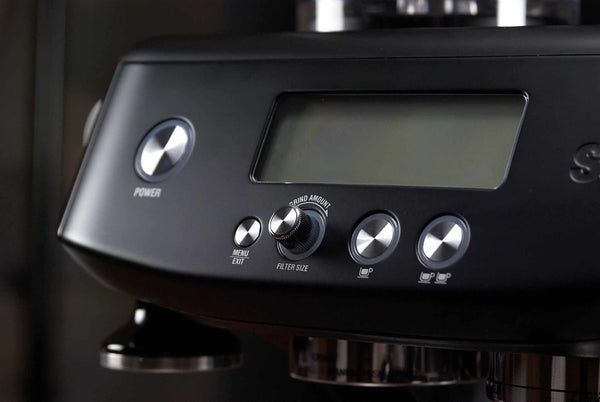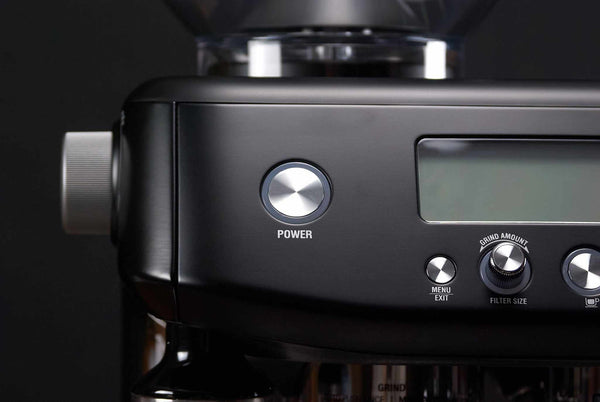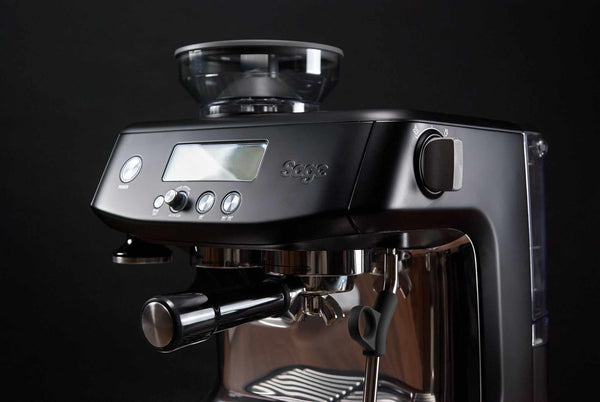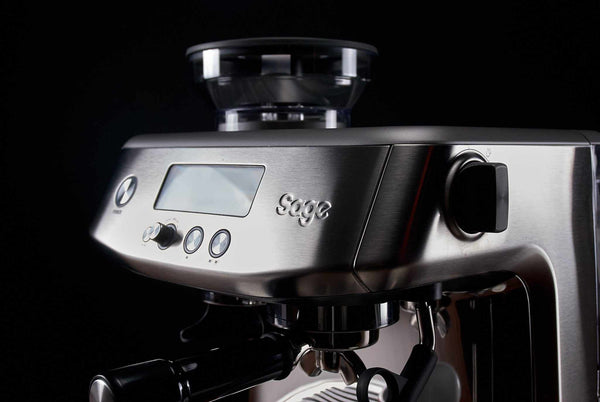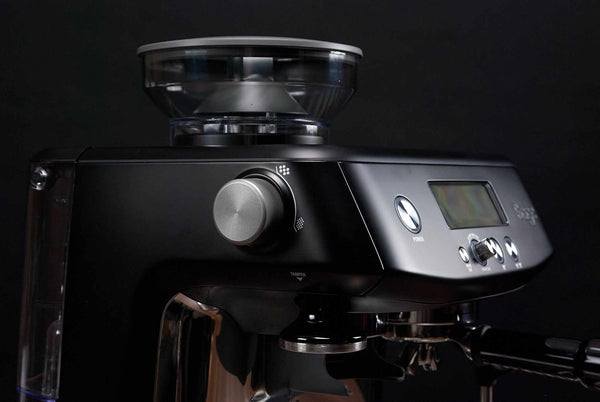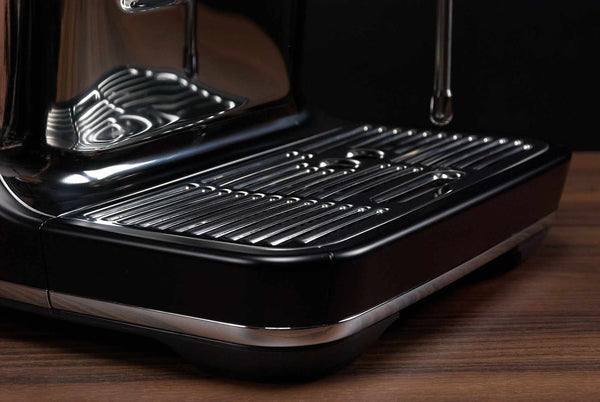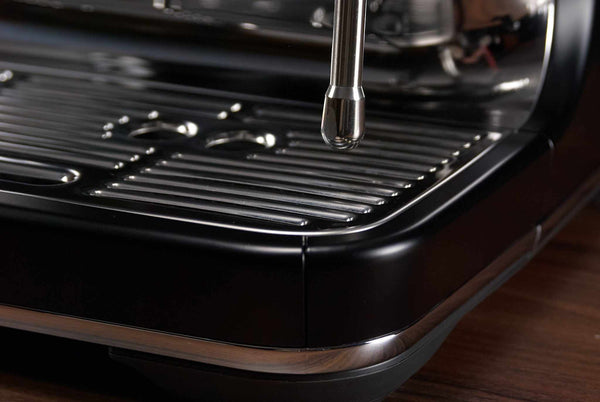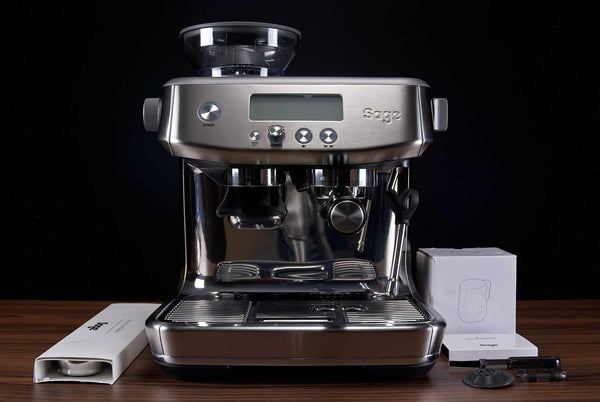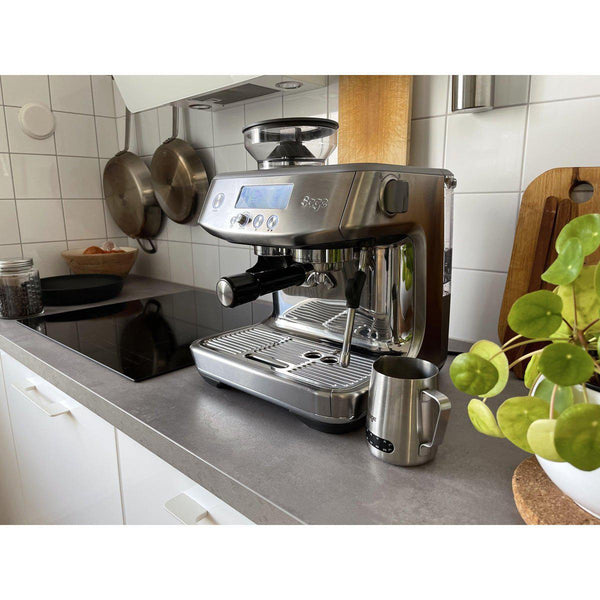 Enjoy perfect coffee every time with Sage Barista Pro SES878 espresso machine. This model has semi-automatic operation, built-in coffee grinder, fast heating time of 3 seconds, beautiful LCD display and a very stylish design in stainless steel, black and gray. 
More information

Design
The brushed stainless steel design provides an exclusive look that perfectly complements the product's quality and reliable functionality.

Semi-automatic process
barista Pro has automatic functions for the most difficult parts of the espresso process. Grinding, dosing, tamping and milk texturing are done automatically, but if you feel confident you can switch to manual operation.

Built-in grinder
Use freshly roasted beans and let the machine grind them for you immediately before preparation. You will notice the quality difference when it comes to the taste of the coffee.

Bean container
The bean container has a capacity for 250 grams of coffee beans.

Settings
Choose from 30 grind settings from coarse to fine. You can play with dosages and fine-tune the coffee until it suits your taste.

ThermoJet system
You can achieve the perfect extraction temperature in just 3 seconds thanks to the ThermoJet system.

PID temperature control
Digital temperature control provides consistent water temperature throughout the preparation.

Balanced flavors
Just 9 bar pressure before the infusion and gradual pressure increase to 15 bar ensures that the flavors are balanced and evenly extracted.

Automatic milk texturing
Impress your guests and give your cappuccino or latte thick and creamy foam with the help of the powerful steam nozzle.

Screen
With the help of the intuitive LCD screen, you will be able to follow the coffee process, which will help you prepare your coffee just the way you want it.

Cup warming compartment
The cup warmer heats your cup to the optimal temperature for a more intense coffee experience.

Cleaning
Regular cleaning and descaling significantly extends the life of the machine and preserves the taste of the coffee. An indicator on the machine will show when it is time to clean it.

The package contains:
- 54 mm Porta filter in stainless steel
- Single and double wall filter baskets
- 480 ml stainless steel can
- ClaroSwiss water filter
- Razor Precision Dose dosing tool
- Cleaning kit
- Test strip for water hardness
Specifications
Model description
| | |
| --- | --- |
| Product type | Coffee machine |
| Investment | Detached |
| Setting controls | Automatic |
| Model name | Sage SES 878 BTR |
| Series | barista Pro |
| Product ID (article number) | 61160150 |

Capacity, consumption and power supply
| | |
| --- | --- |
| Power (watts) | 1 850,00 |
| Water container (litres) | 2,00 |
| Net volume of container for coffee beans (grams) | 250 |
| Pressure (bar) | 15 |

Features and characteristics
| | |
| --- | --- |
| Foam generator | Yes |
| Built-in coffee grinder | Yes |
| Cup warmer | Yes |
| Cleaning indicator | Yes |
| Lime meter | Yes |
| Cleaning program | Yes |
| Automatic milk function | No |
| Hot water function | Yes |
| Adjustable ledge for cup | No |
| Adjustable outlet | No |
| Possibility of full coffee pot | No |
| Possibility of drinks such as tea/hot chocolate | No |
| Possibility of drinks with fresh milk | No |

Design, shape and placement
| | |
| --- | --- |
| Color | Black, Silver |
| Supplier color name | Black |
| Type of control | Buttons |
| Screen | Yes |
| Removable water tank | Yes |
| Water tank location | Rear |
| Separate container for ground coffee | No |
| Length of power cord (cm) | 60,00 |

Dimensions & weight
| | |
| --- | --- |
| Height (cm) | 44,00 |
| Width (cm) | 40,70 |
| Depth (cm) | 40,70 |
| Weight (kg) | 10,60 |

EAN
What is included with Sage Barista Pro?
1 pc portafilter handle
2 filter baskets single (one pressurized and one normal)
2 double filter baskets

(one pressurized and one regular)

1 cleaning kit (contains 2 cleaning tablets and tools)
1st tamper
1 water filter and water filter holder
Milk jug 350ml
Razor
Shipping
Normal delivery time1-3 days. If a specific variant is out of stock but is available from the supplier, there is the option to buy the item as a custom item at1-2 weeks. We ship all over Sweden.
Download from us
If all your goods are in stock, it is possible to collect the order from us. We collect the goods the same day you place the order.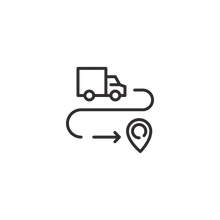 Fast delivery
1-3 weekdays within Sweden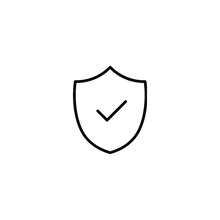 Secure payments
We only use safe and reliable payment services

Warranty and return
You get a 12-month warranty and a 14-day right of withdrawal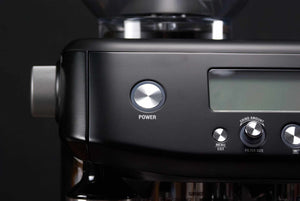 What does refurbished mean?
Do you have questions about what it means to buy a refurbished espresso machine from us? We've created a comprehensive article that explains everything
Read more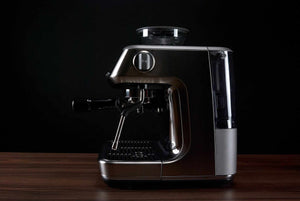 Not sure which model suits you?
Use our buying guides that compare the different models from Sage.
Compare models
What do our customers think?
Wonderful service and product
Completely satisfied with the treatment and service from the team that runs the online store. I chose to collect the machine myself and also received lots of good tips and advice. Absolutely the best machine to have as a beginner to learn about espresso. (Bought mine "as new")
Jinshu Pan
I bought one that was in "like new" condition.
I am very satisfied with the purchase. Personally, I think that recycling is important for the sake of the environment and like to buy used if possible. The machine I received did not look used at all. You could see that the grinder had been used, but everything else still had its plastic. Everything works as it should. The machine itself is very smooth and makes good coffee.
Per Dahlgren
Cannon purchase!
Bought one Barista Pro. Fast delivery and very well packaged. No visible marks, so to me the machine appears brand new. Half the price, compared to regular price and delicious espresso. I am very pleased!
John P
Olof
Mycket nöjd. Bra att man kan göra alla inställningar själv.
Jätte nöjd med det maskin
Jättebra maskin men tar lite tid för att veta om hur vi kan göra en bra espresso. Jätte bra för personer som startar deras espresso journey.
Bra men kanske inte den bästa malen
Riktigt gott kaffe ofta men ibland blir malningen liten för olika i storlek och kaffet blir surt.
Kaffet kan bli sur av olika anledningar: Det kan bero på olika orsaker, t.ex. att stampningen inte är tillräckligt fast eller att vattnet snabbt tar sig ut genom kanaler. (Ett WDT-nålverktyg gör ett bra jobb här!) Kaffebönor som sitter för länge i behållaren. Det är en anledning till att jag aldrig lagrar muyself kaffe i behållaren utan använder kvarnen som en singeldosmaltor med hjälp av en kaffeskala. På workd av kaffeutställningen var vi på en monter och säljaren kämpade med att hans färska bönor gick av på några timmar. Naturligtvis var det 32 C, så det var ganska varmt. Så fortsätt att söka efter orsaken. Det är en del av espressoresan. Lycka till!