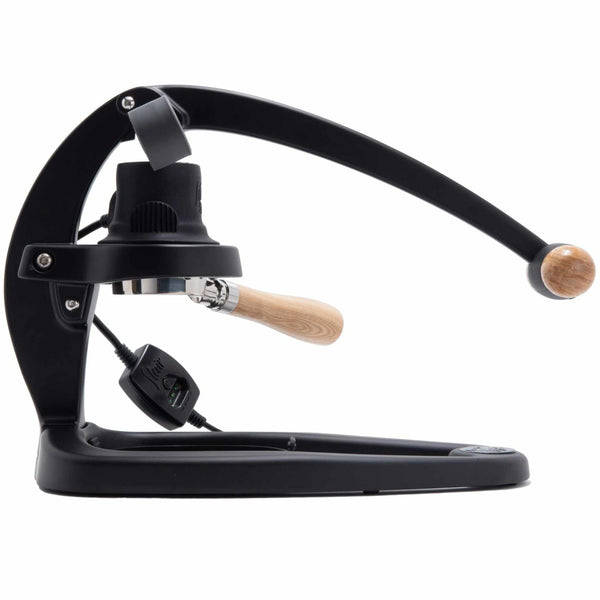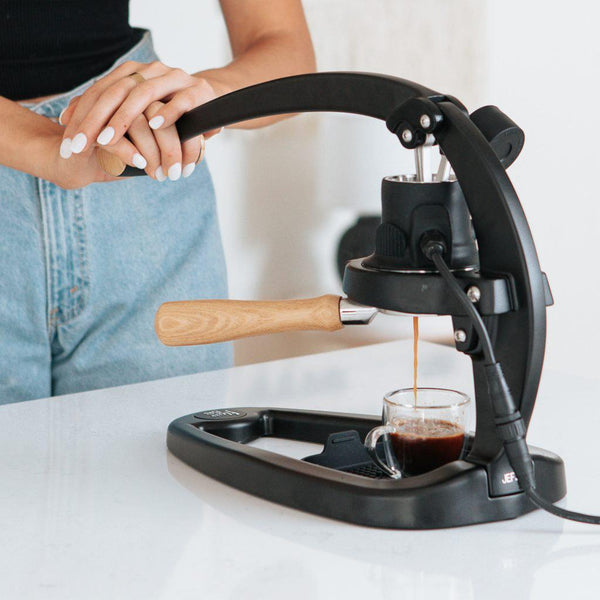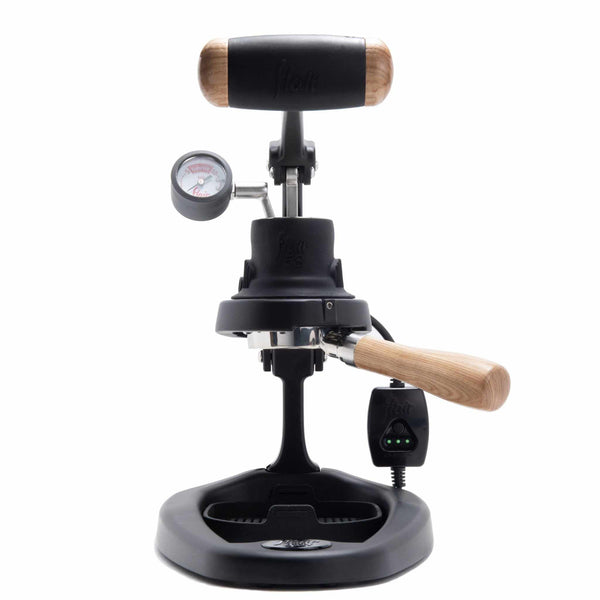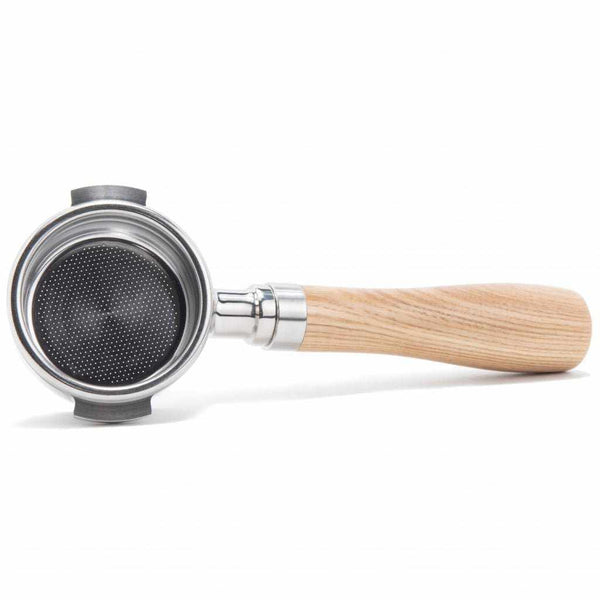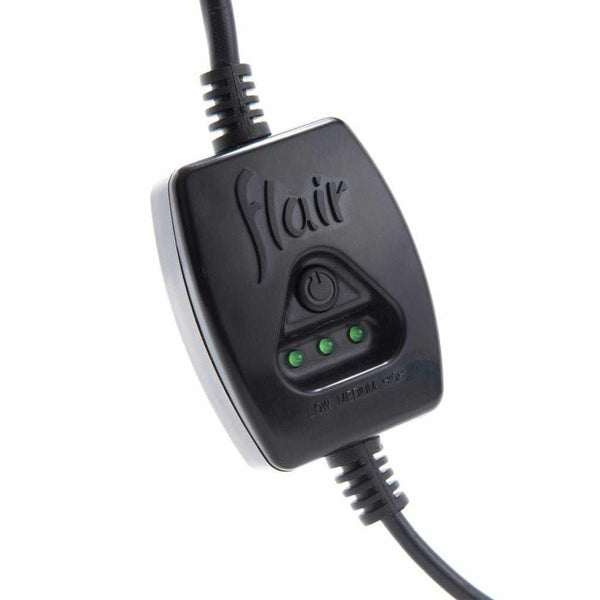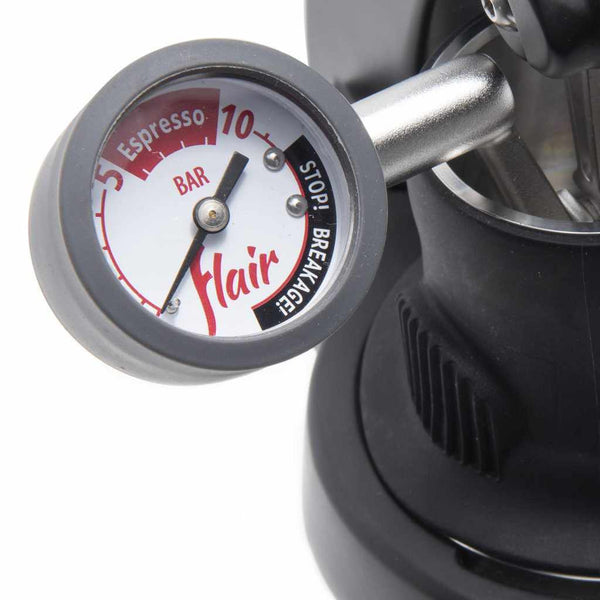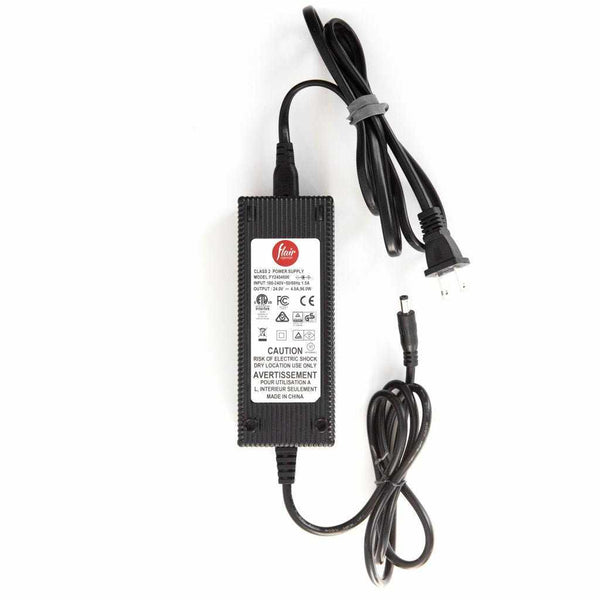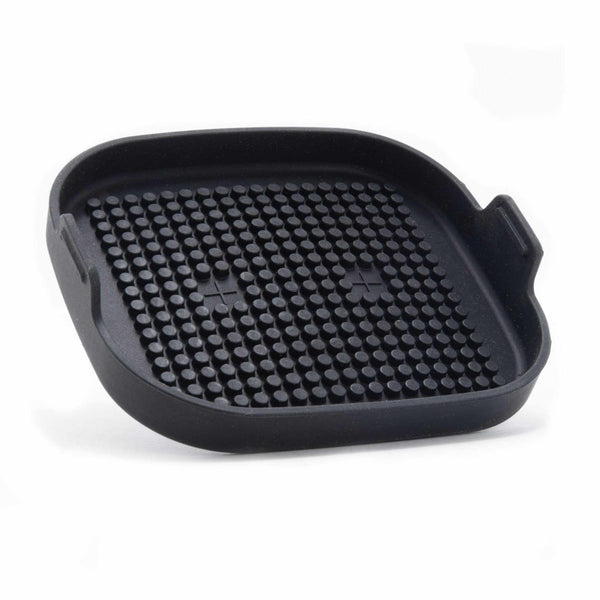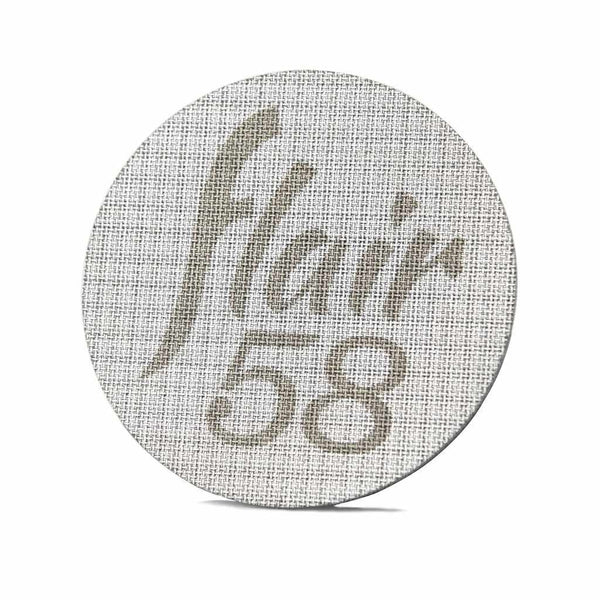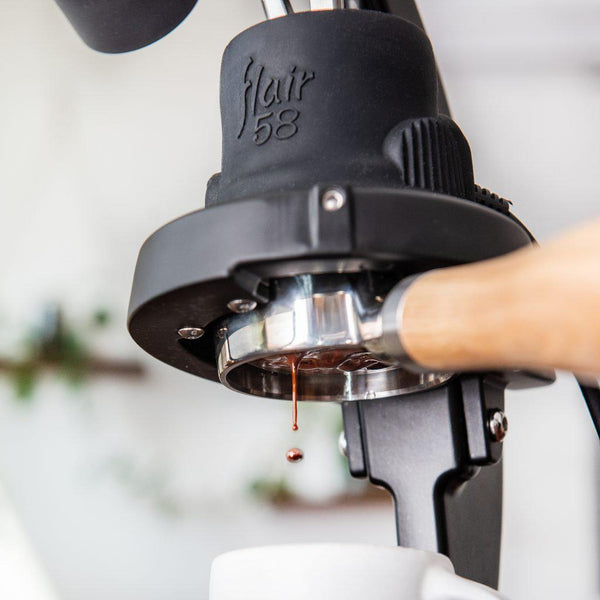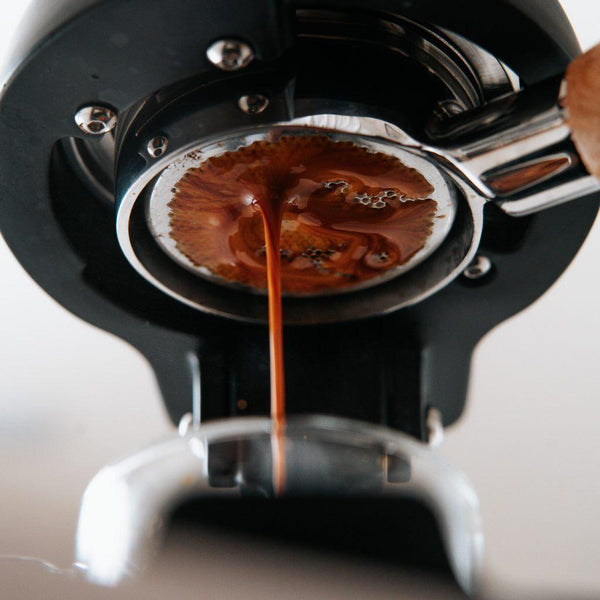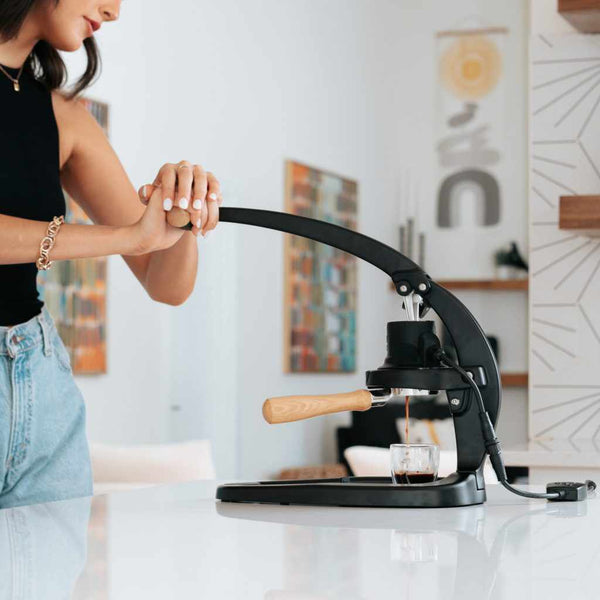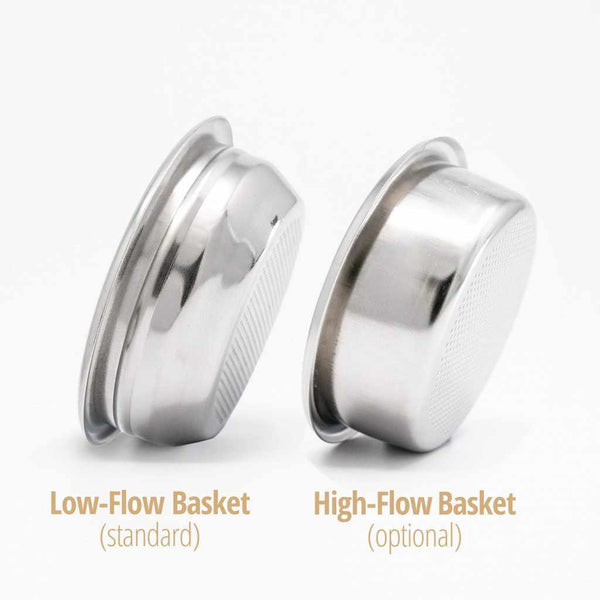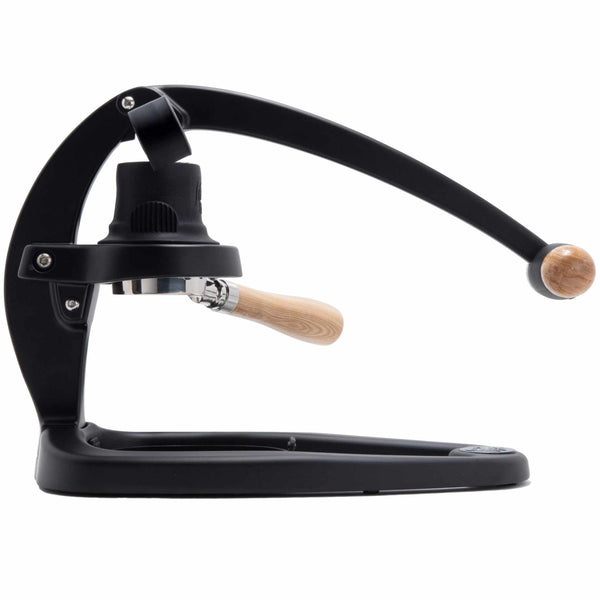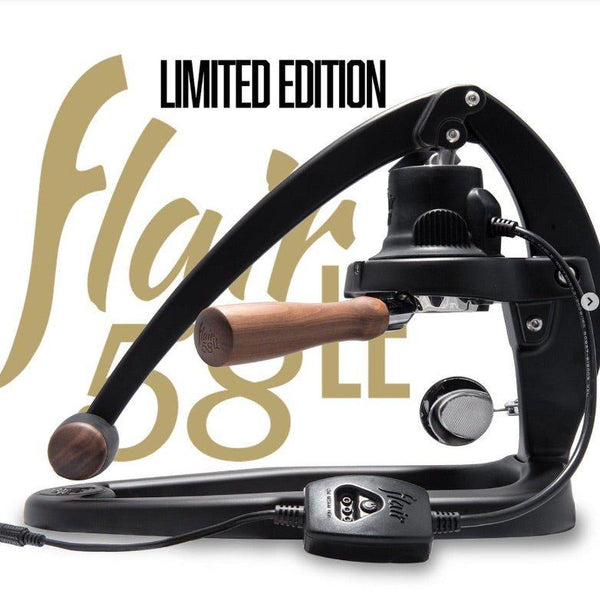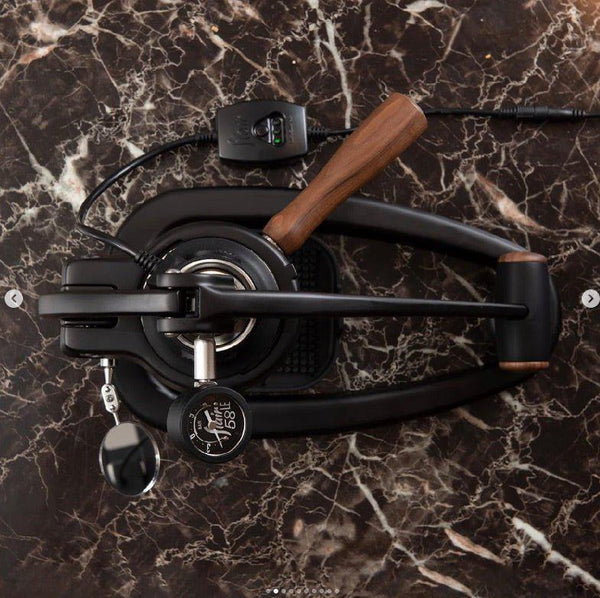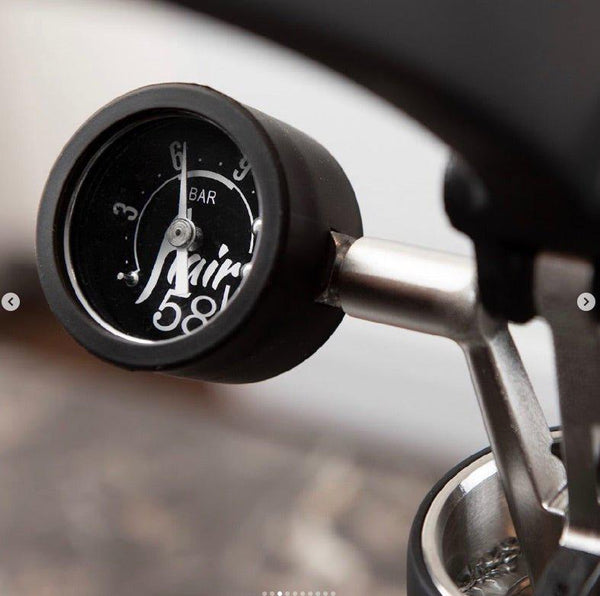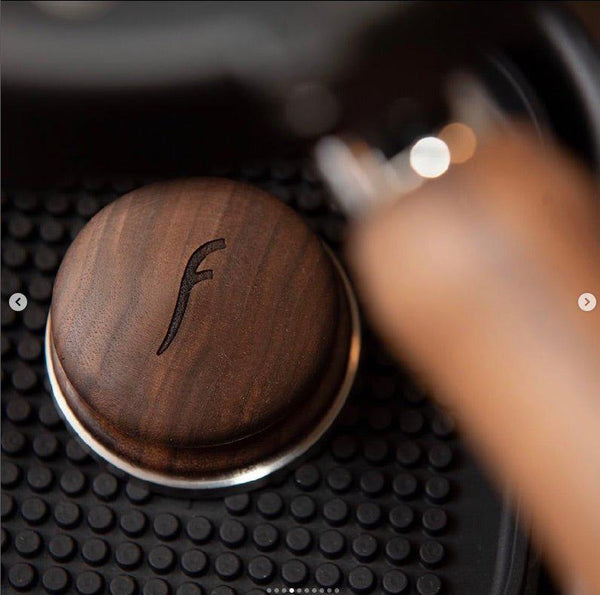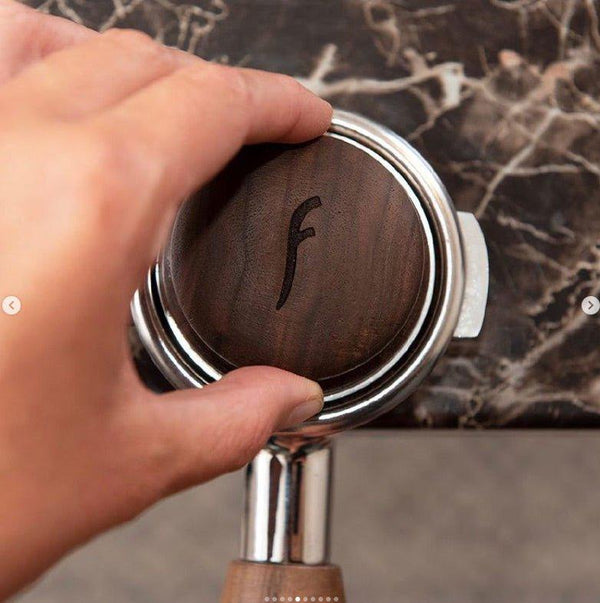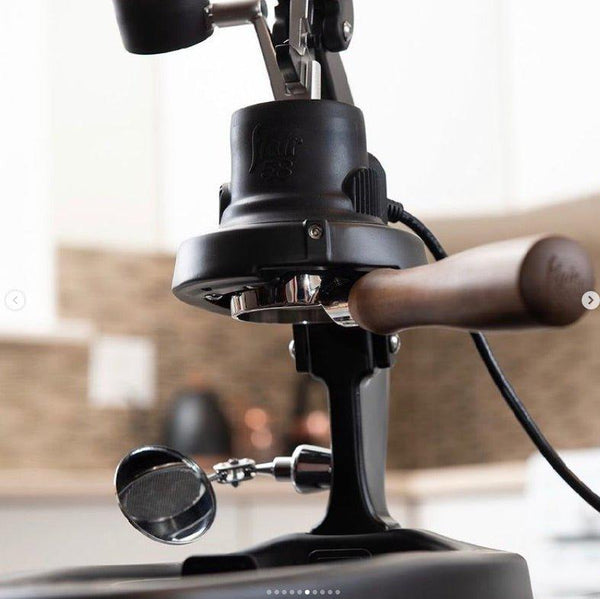 flair 58 is a machine that does espresso and it has an electric heater to keep it warm. Flair The 58X is another machine that does too espresso, but it has no electric heating. flair 58 has a large 58mm Portafilter which allows you to get the best espresso. flair 58 has a handle that you can use to control the machine and get the best espresso. flair 58 also has a sturdy steel frame with wooden details and can unlock your espresso brewing potential!
What is included with flair 58?
Puck screen
Pressure gauge
58 mm Portafilter with 16-22 g filter basket
Control box for the heating element + wall outlet
58mm Tamper
Preheating lid
Drip tray
Hopper to brew head
Quick start guide
More information
Full-manual, professional, "liver press" espresso machine
Create cafe quality espresso at home with precision through its completely manual process. With an integrated pressure gauge, you can create different types of espresso recipes with full control over the brewing pressure throughout the brewing process. Because the lever provides direct feedback to what's happening in the puck, you can adjust the brew in real time.
Increased ease of use
flair 58 has a wide base for stability for brewing and has an extended lever to be able to brew under high brewing pressure. The lever has an ergonomic t-handle for comfort and control.
Valve plunger
All flair 58 comes with a so-called "Valve plunger", which in practice means that you can fill up the container immediately after your last brew with the lever in its lower position. Thanks to the valve plunger, you can quickly and efficiently reload for the next brew.
Premium and elegant
flair 58 is built with only steel components and no plastic parts. The frame is made of black-bleached cast aluminum with a 5-year warranty on the metal components. Finally have flair 58 wooden details to give a premium feel.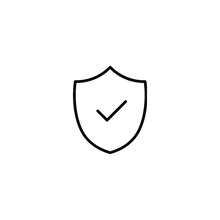 Secure payments
We only use safe and reliable payment services

5 YEAR WARRANTY
Flair 58 is built to last a lifetime. You get a 5-year functional guarantee and a 2-year guarantee on the electrical components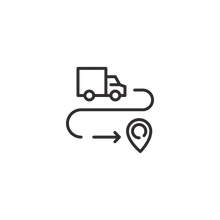 Fast delivery
Free delivery 1-3 weekdays within Sweden. 3-9 days for foreign customers.
HOW DOES IT WORK Flair 58?
Watch the video below to see how to brew one espresso with a Flair 58.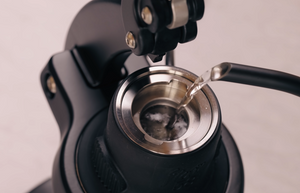 Smooth and simple process
A well-designed brew head with electronic pre-heating, made of solid stainless steel, easy to clean, and to fit all commercial 58mm portafilter which is every coffee enthusiast's dream. The brew head also has an upgraded valve plunger kit included which gives the possibility to fill the brew head without removing the pressure gauge which in turn contributes to a smoother brewing process.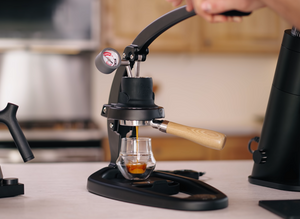 Full control
Flair 58 is fun manual espresso maker where you have full control over all the variables involved in espresso brewing.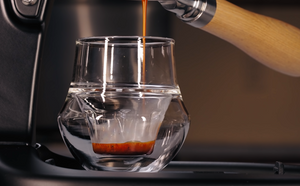 Cafe quality
With Flair 58 with an industry standard 58 mm portafilter you will be able to get fantastic cafe quality espresso home.
Don't forget to add accessories!
Flair 58
Hello Udo and all your company. I was very pleased to purchase this wonderful lever from you. Have the Success!!!
Glad to hear you are satisfied! on behalf of the whole team: Udo
Wohooo!
Boyfriend really excited about his birthday gift, 5 stars and great site.
Flair 58
Har tidigare haft en halvautomatisk maskin, men med denna kunde jag nästan direkt göra espresso som var mycket godare än någon jag fått till i min tidigare maskin. Är så otroligt nöjd med denna. Att ha kontrollen på trycket gör att möjligheterna blir enorma. Har verkligen testat massa olika pressure profiles till olika bönor och det är riktigt intressant. Detta blir nog maskinen jag kör tills den dag jag har råd att köpa en Decent.