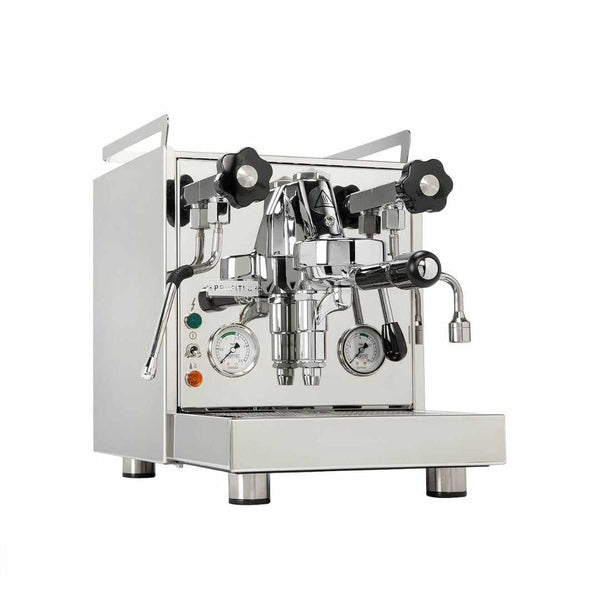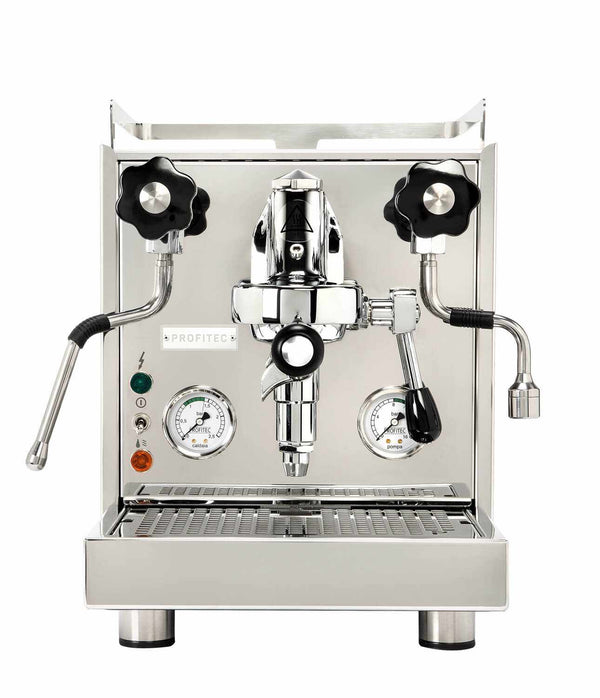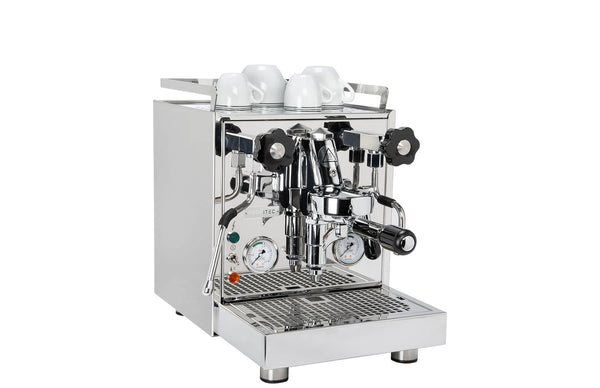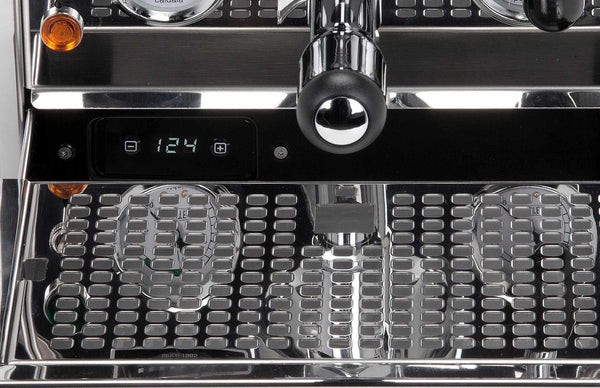 Profitec Pro 500 PID and is a very capable heat exchanger espresso machine built from commercial parts. It has a quiet vibraton pump and is one of the best in the market. The fact that the Pro 500 has a built-in PID temperature control in its heat exchanger gives it a unique advantage over the other similar models on the market.
Profitec is an espresso machine manufacturer that focuses on performance and excellent build quality, without compromising on simplicity. These machines have powerful commercial grade parts, professional aesthetics and still manage to be easy to use. The Pro 500 PID follows the same pattern and has a level of performance we've seen in much more expensive machines in a model that still fits under our cabinets.
Features and performance
Profitec Pro 500 The PID is an espresso machine machine that brews with a 2 liter stainless steel pan and a powerful 1400 W heating element, complemented by the fantastic E61 brewing group with also PID temperature control.
In combination with the E61 group that constantly circulates hot water, the Pro 500 PID provides a temperature stability that has not previously occurred in an espresso machine with a heat exchanger. The need for cooling flushes is eliminated, removing a significant limitation from this class of machine.
Why you should get it
Overall, the Pro 500 PID is superior in its price range packed with commercial grade parts and performance. The PID upgrade really shines and provides impressive temperature stability on an espresso machine with a heat exchanger.
Specifications
Heat exchanger
E61 Brew group with sponge in stainless steel
PID temperature control for regulating the temperature of the boiler
Programmable ECO mode
Wear-free rotary valves
High-class steam and hot water bars
Pressure gauge for steam pressure and boiler pressure
Stainless steel pan with a capacity of 2.0 l
Insulated boiler
Stainless steel heating element
Vibration pump
2.8 l water tank with built-in adapter
Automatic shutdown when the machine reaches low water volume
Orange indicator light to indicate low water level
Removable cup tray
Power consumption: 230V/1400 W
Weight 23 kg
Dimensions (WxDxH):
305 x 450 x 395 mm without portafilter
305 x 555 x 395 mm incl portafilter
What is included with the Pro 500?
1 portafilter handle with a spit
1 portafilter handle with double spouts
1 filter basket single
2 double filter baskets
1 cleaning filter basket
1st tamper
Ignore cleaning
1 silicone hose for water filter
Instruction manual