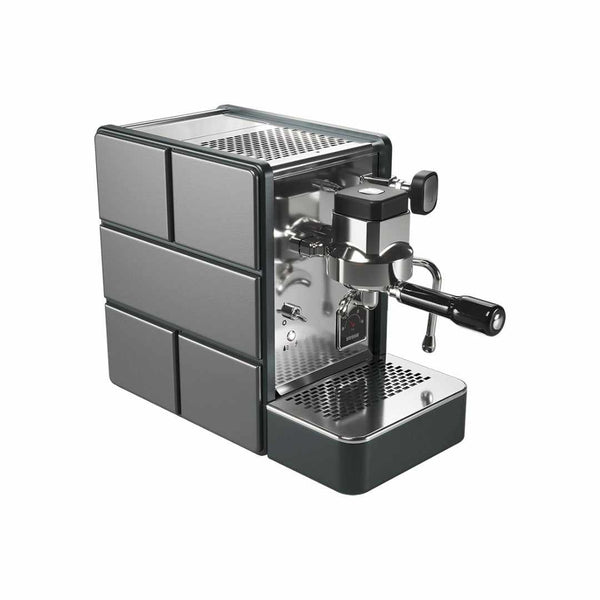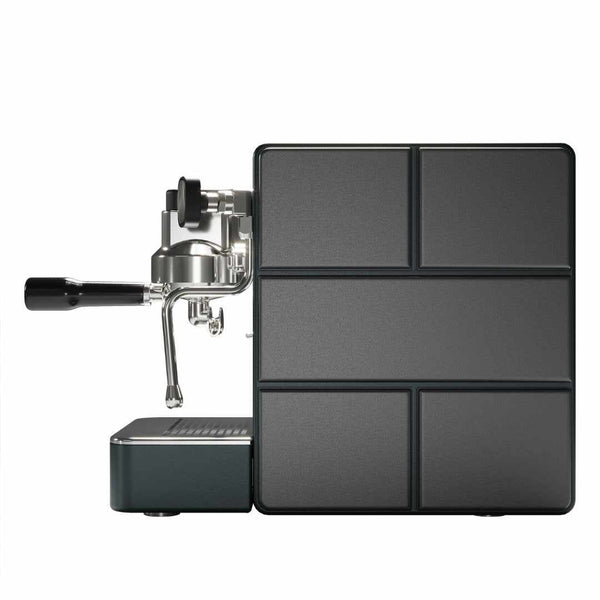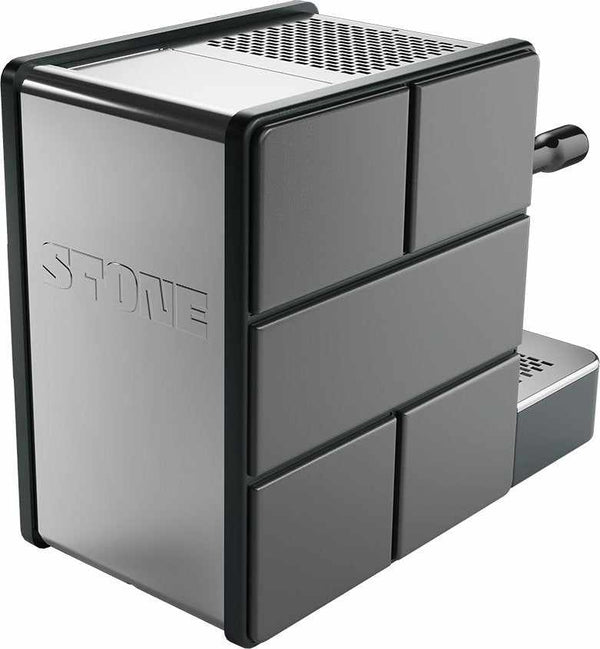 Stone Pure gives you professional performance in an ultra-compact format which makes it fit perfectly on any work surface in the kitchen. It is handcrafted in Milan, the Italian capital of industrial design.
The stylish, easily replaceable side panels, which with their semi-matte finish and tile-like design magnetically attach to the stainless side walls, give the machine a fresh and modern look. The contrast between the polished stainless steel, the dark manometer and the side panels gives the machine a minimalistic expression that at the same time gives a sense of classic Italian design.
Through the electronically (non-adjustable) controlled heating element in the brewing group does Stone Pure absolutely excellent coffee already ten minutes after you start it and the heat exchanger system gives you simultaneous access to brewing and steam at the correct temperature.
Stone Pure has a removable fresh water tank with a capacity of 1.2 liters and the temperature in the insulated pressure cooker is electronically controlled (PID) which provides a stable and consistent brewing temperature. Stone uses environmentally friendly material not only for all components but also for the packaging, making the machine 100% recyclable.
Tax information
The price above is including VAT for customers within EU.
The price above is exclusive VAT for customers outside EU but any import tax and other charges may be added upon import.